TEATRO APOLLO
It was built at the behest of the oldest Mogliano noble families (consisting of 30 co-owners in a company) and of the Municipality that gave 300 ecu for the buliding, on 04.21.1838 the foundation stone of the city theater was placed at the hands of Luciano, son of the expert and designer Francesco Luciani. So it was built a wooden structure with a horseshoe shape and 38 dais arranged on three orders, It was a work of Feliciano Seri, father of the famous sculptor Luca Seri.
The curtain was painted by Mariano Bonarelli and it shows on two levels Hercules slaying the Hydra and the Garden of the Hesperides, that's why the building took on the name of the Hesperides Theatre. The inauguration took place on 26 December1844 with the Chiara Rosembergh's opera . For the unexpected demolition of the nearest houses, the theater was directly visible in the square so it needed a facade that was built following the design of Luciano Luciani.

In July 1880 the sculptor Luca Seri offered himself to make bas reliefs for the four pillars of the proscenium and Luigi Fontana painted on the vaulted arch the scene of Apollo and the Graces, surrounded by medallions depicting famous musicians; the theater became the Apollo Theater and two medallions depicting the two artists they were placed over the door of access to the audience.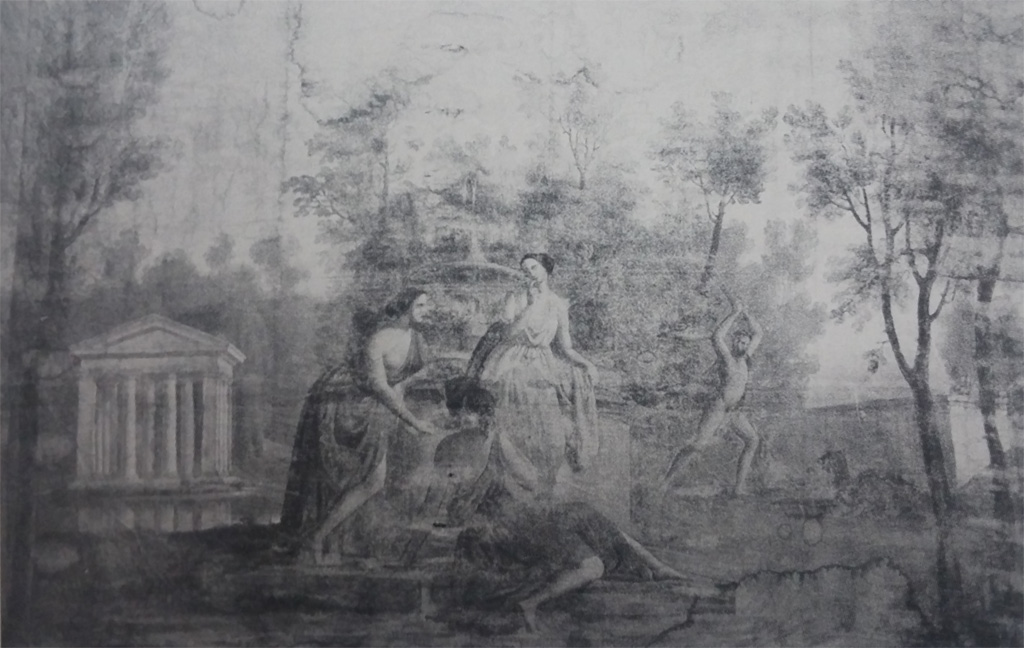 In 1907 a truss ceded and the roof crashed, thus initiating a series of renovations that from time to time profoundly change the face and the intended use of the theater, until it becomes unusable and abandoned. Only in 1984 the Communal Company they gave, free of charge and in favor of the City of Mogliano, the right of perpetual use of the propertywith the burden of operation and comprehensive maintenance target.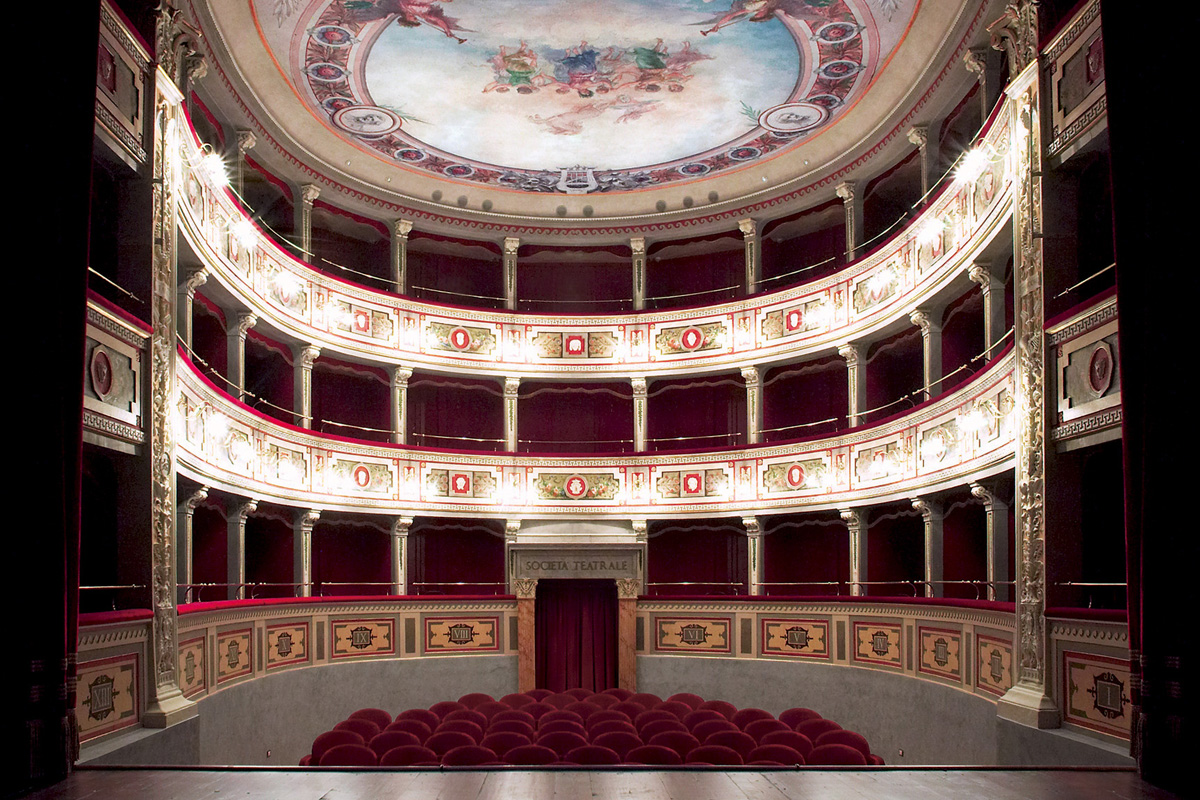 Thus began the long, complex and expensive restoration project that will bring the Apollo Theater to its original eighteenth-century splendor, so in 2004, even with the discovery of Miltiades Miliozzi sketches (1912) of the the vaulted arch, representing the Muses dancing in a circle with Apollo on the chariot to the Olympians spaces, in a decorative ring in which, within four medallions, you they can see the faces portrayed by Rossini, Verdi, Bellini and Donizetti.
Today hosts successfully theatrical and musical shows.